Polymersand Engineered Roofing Tiles
If you are looking for a new, fresh and stylish roofing material to complete your house, composite Eco Tile is your best choice. It replicates the look of natural clay and concrete tile only 2 times lighter and stronger! Its beautiful aesthetic look paired with the quality of Polymers and composite material makes it the best available roofing tile in the market currently. In addition, our products are sustainable materials as we use recycled content in making them therefore contributing to a cleaner and safer environment.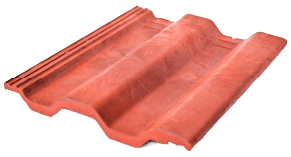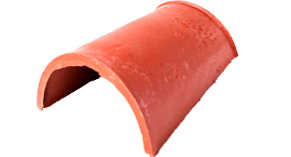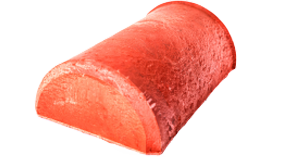 Why Use Ecotiles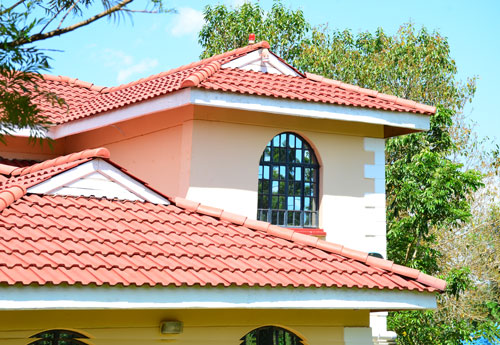 Performance Benefits
• Aesthetically appealing roof.
• Lighter than traditional options leading to significant costs savings on timber purchase. Clients do not need to buy heavy timber reinforcements to fix our Ecotiles.
• Virtually hard to break. We guarantee zero breakages on delivery. Globally our tiles are very good in hailstorm prone areas such as Florida.
• Easy to work with and install and can be used on any residential and commercial building.
• It is non-porous and has zero water absorption. This inhibits growth of moulds enhancing an aesthetically appealing roof for a long duration of time.
• Our roofing tiles are safe for water harvesting and use for drinking purposes. But we advise treating the water to reduce dust from the roof.
Environmental Benefits
Ecotiles are primarily made from recycled plastics. A typical 3 bedroom house will consume at least 1.5 tons of plastics that would otherwise have ended up in the environment to cause pollution. These tiles are 100% recyclable at their end life.
Social Benefits
Very close to our hearts, we provide indirect employment opportunities to informal waste pickers who are the key suppliers of our input material. Each house provides income of about $5 to 50 informal waste pickers.
By choosing Ecotiles, you not only get a high quality premium building product but you help protect the environment while creating jobs to a socially neglected group of society. Support our cause by buying our products and spreading the word.
Technical Information
Tile Dimensions
| | | | | |
| --- | --- | --- | --- | --- |
| Tile Type | Length, mm | Width, mm | Height, mm | Thickness, mm |
| Ordinary Tile | 422 | 336 | 50 | 8 |
| Open Ridge Tile | 325 | 230 | 115 | 8 |
| Closed Ridge Tile | 325 | 230 | 115 | 8 |
Range of Available Colours
Call us for sales or any enquiries
+254 726 389 396
+254 722 114 217
What Our Clients Are Saying
"We wanted a beautiful roof to complete our house but all the high end available options were really expensive. We got what we wanted with Ecotiles at half the price of stone-coated tiles."
Millicent Owinoh, Siaya
"The tiles are easy to work with and faster to install. We were done with roofing after a week saving the client significant building costs. I will be recommending this product to all my future clients."
Isaac Namayi, Architect
We would love to roof your dream home. Give us a shout!